AWD Womens Long Line Pullover Hoodies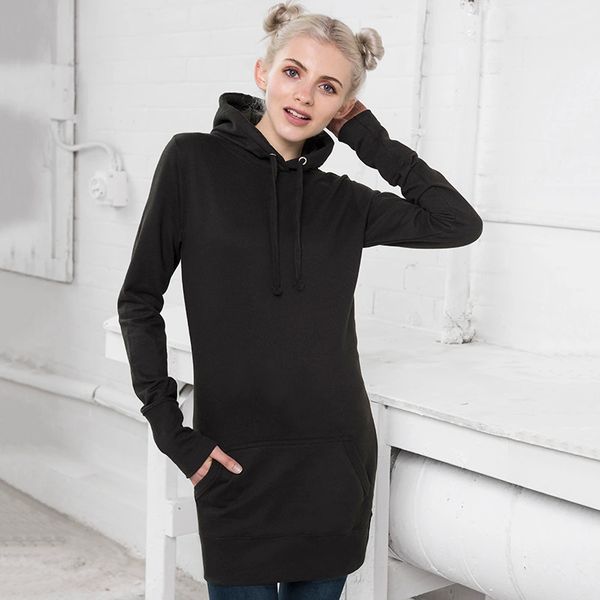 AWD Womens Long Line Pullover Hoodies
AWD's long line hoodies are extra long in length for keeping super snuggly, and work brilliantly layered over leggings or jeans. 

Product Details
Like all AWD garments these hoodies come with a small hidden opening in the pocket for your ear phone cord, and hidden ear phone loops. Soft cotton faced fabric, with 3-panel double fabric hood, with self coloured flat lace draw cord. 280gsm hoodie is 80% cotton and 20% polyester, WRAP certified. 

Sizing, to fit chest:  XS - 30", S - 32", M - 34", L  - 36", XL - 38"
How to Order 
If you're looking for a set amount of hoodies and your artwork is good to go, then check out through our web store and send your artwork on to us at info@custommerchandprint.com  We love taking orders over the phone or by email, so if you want to mix up your order with different garments, add custom names and numbers to your hoodies or talk to a human about your order, get in touch with us or call 01752 265 545.
Featured Products